Interlude hotels are structures that for their intrinsic characteristics, for the quality of the service, for their staff, are an expression of places and traditions, of history or modernity. Renew your stay experience is the mission that permeates each structure, meaning also the renewal of the experience of offering quality tourism services, safety and maintenance and operational protocols efficiency to ensure a unique and unforgettable guest experience even in the post-covid era or in the cohabitation with the virus. Interlude hotels are an expression of places and traditions, of history and modernity. A "tailor-made" experience where guests can feel in a safe place where they can find a whole moment of well-being.
Are you a Travel Agent?
Ask us for more info
A journey, an experiential itinerary, a tour in places full of emotion, where art and history combine with culture and tradition in a welcoming and relaxing atmosphere.
This is Interlude Hotels and Resorts.
If you want to discover our many places ask for technical specifications of all our facilities or those that you think can fascinate your customers.
Contact us by e-mail or phone or fill out the form below
Tel: (+39) 339 396 0098
Email: 
This email address is being protected from spambots. You need JavaScript enabled to view it.
Via Imperatore Federico 114
Palermo (Italy)
Which is the dimension
of your Hospitality Experience?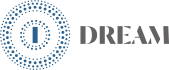 Dream is the luxury of thought, it is the comfortable realization of a dream, it is a brief escape from everyday life, it is the attempt to experience the relaxation of a hotel within a significant context of relaxing luxury.
→

Emotion is a whisper of the music of nature, the rustling of trees in the evening, the good food of the earth on the breakfast table, the breathtaking color of a sunset are the ingredients for an emotional experience.
→

Experience, the sky remains our only limit, you should never do the same experience twice. Whenever the guest wants to spend his holiday he should always do new and different things, from sport to culture. This is pure vitality.
→