Valley of the temples
discovering
Magna Graecia
Agrigento is full of ancient ruins and Baroque architecture, crystal clear beaches and beautiful islands, clear waters and exuberant landscapes. Agrigento is the ideal place to combine art, cuisine and history, enjoying with absolute relaxation the warm sun of Sicily.
Sailing
in front of
the millennial
history
The sea that bathes the coast is one of the most beautiful and clear that you can see. Long sandy beaches alternate with deep and wonderful bays, framed by typical Mediterranean vegetation.
The archaeological park of the Valley of the Temples, a UNESCO site, testimony of a rich and ancient history. This territory offers many images to be saved forever in any album of memories.
Which is the dimension
of your next vacation?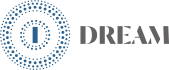 Dream is the luxury of thought, it is the comfortable realization of a dream, it is a brief escape from everyday life, it is the attempt to experience the relaxation of a hotel within a significant context of relaxing luxury.
→

Emotion is a whisper of the music of nature, the rustling of trees in the evening, the good food of the earth on the breakfast table, the breathtaking color of a sunset are the ingredients for an emotional experience.
→

Experience, the sky remains our only limit, you should never do the same experience twice. Whenever the guest wants to spend his holiday he should always do new and different things, from sport to culture. This is pure vitality.
→