Join us
for a new
Hospitality Experience
Join Interlude Hotels & Resorts, the brand designed for small boutique accommodations. Renew your experience as a hotelier by joining the Interlude family of hoteliers, which cares about your independence, enhances your uniqueness, and helps you in operational management.

Renew your hotelier experience, is our promise to the hotelier who passes from the digitization of processes with tools that allow you to implement risk management protocols and at the same time guarantee a unique and unforgettable guest experience. A promise that translates into the optimization of operational efficiency and revenues. 

Interlude Hotels & Resorts represents the passion of the best hoteliers who have chosen to offer unforgettable experiences to curious travelers, always looking for new places to discover.




ADVANTAGES
Serve multiple targets thanks to a redistribution even between multiple levels of the brand itself.
Clear segmentation of the market and therefore a clear positioning of your hotel.



OPPORTUNITIES
The use of advanced technology and booking systems that improve performance. 
Training of quality service with consequent improvement of the professionalism of the staff.



RESULTS
Joining the Interlude brand offers greater guarantees to your guest, it offers you a new experience in the daily management of your facilities, maximizing your profits.




PRIVILEGES AND PROFITS
We renew the quality of your service; we guarantee you tools and a dedicated team to offer a unique and unforgettable guest experience. 
We put at your disposal all our skills and decades of experience in the management of accommodation facilities, to implement security protocols and risk management, and we care about the human capital you have invested in. 
Complete management for your company with important savings on costs about all management levels and marketing, in order to maximize profit and revenues, position yourself correctly on the market, and have an entire team at your disposal for every type of need.



SERVICES
Revenue Management
Daily sales analysis on all channles

Room inventory management optimization putting attention to demand trend and pick up.

Monthly check of principle KPI (revpar, revpor, trevpar)

Rate adjustment according to daily sales speed

Compset analysis with special attention to those with same features and level of criticality.

Business Analytics
Fixed and variable costs analysis per division and the whole hotel

Use of Uniform System of Account for management audit per division

Cost Management optimisation to reduce their impact

Budget check per division

Monthly check of principle KPI: costpar, costpor, goppar, MOS, DOL and break-even

Sales and Marketing Management
Mission statement and marketing strategies planning

Analysis and development of related target market and brand web positioning

Compset analysis with special attention to those with same features and level of criticality

Content management and optimisation for website and OTA

Long term sales planning and quarter checks.

Communication and Social Media Marketing
Check of uniformity of brand identity with the mission statement

Communication strategies analysis and plan included content marketing and convincing copywriting

Management and optimization of social network presence with comment chairing and community management

Social advertising management and creation

Customer care management
Human Resources Training
Human resource training to better booking conversion

Human resource training to better in-house guest management

Human resource training to better complaint management

Human resource training to better use operational tools

Operation management protocols for safety and sanitizing control.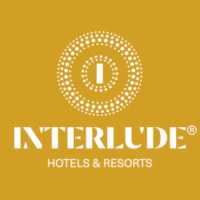 Which is the essence
of your Hospitality Experience?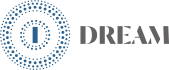 Dream is the luxury of thought, it is the comfortable realization of a dream, it is a brief escape from everyday life, it is the attempt to experience the relaxation of a hotel within a significant context of relaxing luxury.

This is the essence of accommodations with high-end and privileged service.

Emotion is a whisper of the music of nature, the rustling of trees in the evening, the good food of the earth on the breakfast table, the breathtaking color of a sunset are the ingredients for an emotional experience.

This is the essence of accommodations with exclusive and quality service.

→

Experience, the sky remains our only limit, you should never do the same experience twice. Whenever the guest wants to spend his holiday he should always do new and different things, from sport to culture. This is pure vitality.

This is the essence of accommodations with a complete range of services and comforts.