A hotel management company for small boutique hotels
Born looking to the largest overseas hotel management companies, Interlude Management srl has been concerned with developing the formula of asset management and owner representation with the specific purpose of managing the asset efficiently, professionally, successfully and profitably, supporting the organization, the financial aspect, sales, resource management, human resources, revenue management and the quality level of services, focusing on the types and characteristics of the hotel sector in Italy and Europe.


Support small hotel owners 
The main characteristic of the hotel sector, in Italy first of all and then also in most of Europe, is that of being characterized by a myriad of small independent realities, all with few rooms, mainly managed by the property, often in locations or buildings which have an unparalleled history and cultural richness. In this context, the philosophy of hotel management understood in the sense of large groups, does not appear applicable, not in the sense of profitability, but in the sense of the attachment of the owner to the asset itself which, even at the cost of making it suffer financially, prefers not to part with it.
Interlude Management s.r.l. is, therefore, a hotel management company that has the precise purpose of supporting small owners and independent hotels in order to offer them more complete management without depriving them of the sense of ownership. As a management company, in fact, Interlude offers general management, sales and revenue management services, human resources management, customer care, budget analysis, and control, all with a view to offering better management and enhancement of the real estate asset which characterizes the hotel itself, making it more profitable and with a market positioning that stands out among the others.


A team to better hotel performance 
Interlude Management s.r.l. is also a new experience in the management of tourist accommodation. It is a team of qualified people with a great passion for excellence and capable of giving the customer their full attention. A capable team to create and maintain a positive atmosphere in the work environment and capable of using its creativity to meet the needs of our client. A pool of managers able to look to all hotel departments to develop their productivity, analyze costs and plan budgets, improve brand reputation using modern tools related to social media marketing and manage and train human resources so that they can share the mission and philosophy of the service that identifies each hotel. Our mission and our vision want to position the company as a privileged contact and sole interlocutor for independent and small-sized accommodation facilities normally defined by the term boutique hotels. 
Which is the dimension
of your hospitality?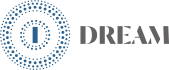 Dream is the luxury of thought, it is the comfortable realization of a dream, it is a brief escape from everyday life, it is the attempt to experience the relaxation of a hotel within a significant context of relaxing luxury.
→

Emotion is a whisper of the music of nature, the rustling of trees in the evening, the good food of the earth on the breakfast table, the breathtaking color of a sunset are the ingredients for an emotional experience.
→

Experience, the sky remains our only limit, you should never do the same experience twice. Whenever the guest wants to spend his holiday he should always do new and different things, from sport to culture. This is pure vitality.
→