Aeolian Islands
the seven perls
of the Mediterranean
The Aeolian Islands welcome travelers with the splendor of their coasts immediately giving a deep serenity, always perfect in satisfying the most diverse tastes, as well as nature lovers, incurable romantics, fearless explorers, lovers of traditions, the sea, the mountains, of the hot summer sun or cold winter myths.
Sky and earth
Sea and mountains
Exciting relaxation
Panarea, the island that never sleeps with its white houses colored by bougainvilleas. Lipari, the largest and most varied. Vulcano, the second active volcano of the archipelago with its black sands and its thermal mud. Alicudi and Filicudi, the twin islands with their wild pristine beauty. Salina, the green island with its two peaks, an ideal place to combine the love for the sea and the mountains. Stromboli with its active volcano, black beaches and green palm trees.
The seven islands that make up the archipelago are an expression of this great variety.  The Aeolian Islands, the ideal destination for every traveler.
Which is the dimension
of your next vacation?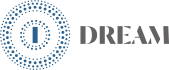 Dream is the luxury of thought, it is the comfortable realization of a dream, it is a brief escape from everyday life, it is the attempt to experience the relaxation of a hotel within a significant context of relaxing luxury.
→

Emotion is a whisper of the music of nature, the rustling of trees in the evening, the good food of the earth on the breakfast table, the breathtaking color of a sunset are the ingredients for an emotional experience.
→

Experience, the sky remains our only limit, you should never do the same experience twice. Whenever the guest wants to spend his holiday he should always do new and different things, from sport to culture. This is pure vitality.
→