Sicily
unfogettable
journey
Sicily is much more than an island, it is a continuous discovery between art, history, culture and nature. A trip to Sicily does not cease to amaze you and always reserves something new.
Lights
Coulors
Passions
Enchanting island
Artistic masterpieces witnesses of millennia of history and culture, culinary delicacies of all kinds, snowy peaks and active volcanoes, crystalline seas on multicolored beaches or rocky cliffs, plains and hills where, as the seasons pass, the bright and lush colors of the crops yield the place to those of the earth and to the yellow of the wheat.
A mysterious land where hospitality is an art form and the welcome a lifestyle. A place to live intensely, to be breathed together with the scent of orange blossom, to savor along with the wines of its vineyards.
Which is the dimension
of your next vacation?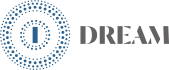 Dream is the luxury of thought, it is the comfortable realization of a dream, it is a brief escape from everyday life, it is the attempt to experience the relaxation of a hotel within a significant context of relaxing luxury.
→

Emotion is a whisper of the music of nature, the rustling of trees in the evening, the good food of the earth on the breakfast table, the breathtaking color of a sunset are the ingredients for an emotional experience.
→

Experience, the sky remains our only limit, you should never do the same experience twice. Whenever the guest wants to spend his holiday he should always do new and different things, from sport to culture. This is pure vitality.
→