Madonie Park
the highest peaks
of Sicily
The Madonie Park is a composite of nature, art, folklore and traditions. Large valleys open at the foot of the highest peaks of Sicily, an unexpected rich and luxuriant mountain landscape that, from the highest peaks, also allows you to look away to admire Mount Etna and the Aeolian Islands.
Ski in winter
Trekking in summer
relaxation in any season
Some of the highest mountains in Sicily, such as Monte Mufara and Pizzo Carbonara, are part of the Madonie massif. In winter the mountains are covered with snow and the Piano Battaglia slopes come alive with skiers and snow lovers.
On the mountain massif of the Madonie, and in its fifteen villages, time flows differently and each season offers new and unexpected moments and experiences. Precisely because of its many peculiarities since 2003, the Madonie Park has become part of the UNESCO Global Geoparks.
Which is the dimension
of your next vacation?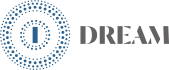 Dream is the luxury of thought, it is the comfortable realization of a dream, it is a brief escape from everyday life, it is the attempt to experience the relaxation of a hotel within a significant context of relaxing luxury.
→

Emotion is a whisper of the music of nature, the rustling of trees in the evening, the good food of the earth on the breakfast table, the breathtaking color of a sunset are the ingredients for an emotional experience.
→

Experience, the sky remains our only limit, you should never do the same experience twice. Whenever the guest wants to spend his holiday he should always do new and different things, from sport to culture. This is pure vitality.
→