Comfort Reliability: 
Hospitality after Covid-19

In order to protect our guests' health and the salubrity of the environment from any risk related to the spread of Covid Virus, according to the current rules, with respect of any recommendation of Health Authorities and, Tourism Associations, we'd like to inform you about our procedures:
The personnel in charge is controlled every day with respect to their health and temperature.

Cleaning and maintenance receive the same accuracy as ever, but today we pay more attention to points of contact (such as handles, locks, switches, desks, stands, and so on) and to beds, pillows, curtains, and so on, they are all sanitized with proper cleanser and with a steam machine with dry steam at 180° or with Ozone. 

Bed linen and bath towels are all treated according to rule UNI EN 14065 "Laundry cleaned Textiles – Biocontamination control system".
During your stay, we kindly ask our guests to respect all the regulations of local Authorities and company rules and above all maintain social distance, use face masks when requested, clean often hands and adopt proper sanitary behaviour. 
From January 10, 2022
, all
leisure activities
(
restaurant, cinema, theatre, sport arena, museum
etc) are accessible to those people that have a "
super green pass
", a certification reached thanks to vaccination or recovery. The
super green pass
 is also required
for hotel check-in, for local buses, and trains, and for open-air restaurants. 
Therefore, to fully enjoy your holiday in a carefree way, we suggest you have a green pass. 
Which is the essence
of your Hospitality Experience?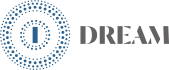 Dream is the luxury of thought, it is the comfortable realization of a dream, it is a brief escape from everyday life, it is the attempt to experience the relaxation of a hotel within a significant context of relaxing luxury.

This is the essence of accommodations with high-end and privileged service.

Emotion is a whisper of the music of nature, the rustling of trees in the evening, the good food of the earth on the breakfast table, the breathtaking color of a sunset are the ingredients for an emotional experience.

This is the essence of accommodations with exclusive and quality service.

→

Experience, the sky remains our only limit, you should never do the same experience twice. Whenever the guest wants to spend his holiday he should always do new and different things, from sport to culture. This is pure vitality.

This is the essence of accommodations with a complete range of services and comforts.