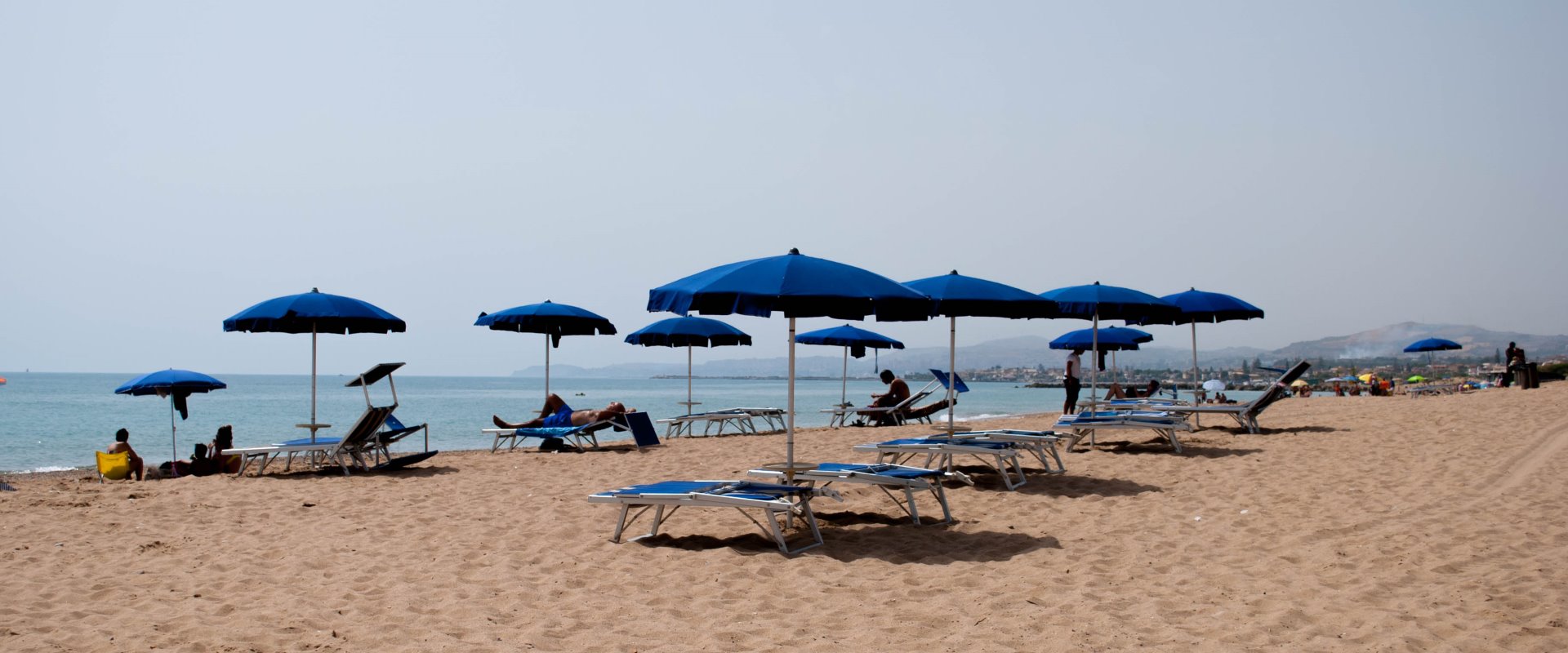 Your Experience Hotel
in Sicily
History, relax and fun
Suitable for welcoming young and dynamic guests, but also those who simply seek a break from everyday stress, the Albachiara B & B guarantees freedom and comfort without missing all the services of a full three-star accommodation. Located 30 meters from the sea, our B & B is located a few miles from the main tourist attractions of the Agrigento area. Since breakfast, everything is treated in detail, because the well-being is above all the good food and warm hospitality, all Sicilian. Albachiara is an ideal place for your moments of relaxation in the warm and sunny summer months, as well as in the gloomy autumn afternoons, but also in the mild winter and spring days.
Rooms
8 rooms for two or three people (Standard o Superior)
Facilities
Air Conditioning - Heir Dryer - Mini Bar - Wi-fi in room - TV
Services
Breakfast included - On request: Parking Area - Camper parking area - Transfer service from and to The Valley of the Temples
Your Best Happy Hour in Agrigento at
Albachiara Bar
Albachiara offers a vacation without equal. You can in fact take advantage of the services of our Bar both comfortably seated at the table and on the golden sands of San Leone beach, also taking advantage of our Umbrella, Chairs and Deckchairs rental service.
Agrigento, where history meets the sea.


Agrigento, founded around 580 BC, stands on a plain that slopes into the sea. Also known as the City of Temples for the expanse of Doric temples of the ancient Greek city, it is located just outside the so-called Valley of the Temples, from 1997 part of UNESCO World Heritage Site. This city contains several art treasures including the Norman Cathedral, on the top of the hill with its bell tower, and the Holy Spirit Monastery with the church of the same name. Via Atenea is the main street of Agrigento. Here is the Palazzo Celauro, which hosted the famous German writer Goethe, who was kidnapped by the beauty of the city. A place where you can breathe culture, history and art; It is the ideal city to spend your holidays discovering unforgettable places.