Wine betwen
Culture and Tradition
The Italian vineyards and their wines are an inseparable experience begun in the Greek and Roman periods, when the nectar of the gods spread throughout the island. The wine unites it and covers it entirely. With its harmonious, full and persistent taste, it reflects the soul of the areas in which it is made. The vineyards follow one another and, as the landscape and places change, flavors, colors and smells change.
Wine Tasting
An exciting
new experience
Aromas and golden, garnets or amber reflections, outline routes that combine nature, culture and tradition, transforming the wine tasting into a new exciting experience. The Sicilian vineyards, green and lush, offer the opportunity to live in close contact with nature in the most varied ways and can satisfy the desires of every traveler. Each vineyard has its particular characteristics and offers different aromas and flavors, each bouquet is combined with different holiday experiences.
In Sicily the Malvasia is the wine of the islands, to sip by the sea at sunset, better from a terrace in the Aeolian Islands, The Marsala refers to the ancient flavors of the Belle Epoque, and also to the salt pans and beaches, Il Nero d'Avola produced between Noto and Pachino, characterized by the unusual softness and elegance, refers to baroque atmospheres, the Insolia, the Merlot, the Cabernet Sauvignon, the Grillo and the Cataratto, cultivated a few kilometers from Palermo thanks to the different altitudes of high hills, wooded mountains , conches and small clearings allow, are perfect to be able to enjoy the comfortable and exclusive Sicilian hospitality with a book in a reading room, or having a break in a winter garden or even sipping the sunset by the pool.
Which is the dimension
of your next vacation?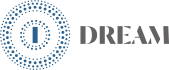 Dream is the luxury of thought, it is the comfortable realization of a dream, it is a brief escape from everyday life, it is the attempt to experience the relaxation of a hotel within a significant context of relaxing luxury.
→

Emotion is a whisper of the music of nature, the rustling of trees in the evening, the good food of the earth on the breakfast table, the breathtaking color of a sunset are the ingredients for an emotional experience.
→

Experience, the sky remains our only limit, you should never do the same experience twice. Whenever the guest wants to spend his holiday he should always do new and different things, from sport to culture. This is pure vitality.
→