A perfect stay
close to the
Unesco Sites
A trip to Sicily must include a stop in one of the many UNESCO World Heritage sites. Sicily today is the result of millennia of history in which the succession of different cultures have forged the character of the island, leaving a great testimony of their passage. An island that has always been disputed over the centuries by those who wanted to dominate and control the Mediterranean Sea. A place rich in commercial and cultural exchanges.
Discovering
magnificent
monuments
A melting pot of peoples, habits, folklore developed on an earth of exciting beauty that hosts crystalline seas, luxuriant or snowy mountains, lakes, valleys, rivers Thanks to these peculiarities and uniqueness in Sicily there are 12 UNESCO sites covering millennia of history. A trip to Sicily is a journey through the ages that have alternated on the island, from prehistoric times to modern times.
Every traveler who wishes to discover this unique, legendary and rich experiences, can easily immerse himself in atmospheres that recall scenes far away in time but kept alive by beautiful monuments that populate the island.
Which is the dimension
of your next vacation?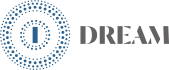 Dream is the luxury of thought, it is the comfortable realization of a dream, it is a brief escape from everyday life, it is the attempt to experience the relaxation of a hotel within a significant context of relaxing luxury.
→

Emotion is a whisper of the music of nature, the rustling of trees in the evening, the good food of the earth on the breakfast table, the breathtaking color of a sunset are the ingredients for an emotional experience.
→

Experience, the sky remains our only limit, you should never do the same experience twice. Whenever the guest wants to spend his holiday he should always do new and different things, from sport to culture. This is pure vitality.
→