Lulled
by the Waves
of the Sea
At the beach, life is different. Time doesn't move hour to hour but mood to moment. We live by the currents, plan by the tides, and follow the sun. (Sandy Gingras) This is what a holiday by the sea can give you, freedom from ties and schedules, freedom to choose their own rhythms, slow as the flat waves that gently follow each other on the beaches or rushing like the foaming waves crashing on the cliffs.
Enchanted
places
to discover
The sea is always different, not only from day to day but from hour to hour, it changes color with the sun, from the deep blue of the night to the brilliant green of the cliffs, from the crystalline celestial of the beaches to the golden yellow of the sunsets. A beach holiday is all this and much more. The sea can be experienced on the beaches, basking idly in the sun or jogging on the shore, or boating, swinging in the warm embrace of the creeks or sailing off the coast, it can be lived in its depths to discover hidden worlds surrounded by forests submerged or from meadows surrounded by the colors of underwater life.
To be able to appreciate all this experiences, a hotel near the sea is the best choice, allowing you to fully experience the sea and breathe the healthy salty air. A rich breakfast, an aperitif in good company, a dinner at sunset, they gain new life if tasted on a terrace overlooking the sea. Whether you choose the sea of ​​the coasts or one of the islands of its archipelagos you can enjoy all the comforts and attentions that a holiday in Sicily can offer.
Which is the dimension
of your next vacation?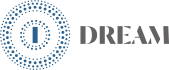 Dream is the luxury of thought, it is the comfortable realization of a dream, it is a brief escape from everyday life, it is the attempt to experience the relaxation of a hotel within a significant context of relaxing luxury.
→

Emotion is a whisper of the music of nature, the rustling of trees in the evening, the good food of the earth on the breakfast table, the breathtaking color of a sunset are the ingredients for an emotional experience.
→

Experience, the sky remains our only limit, you should never do the same experience twice. Whenever the guest wants to spend his holiday he should always do new and different things, from sport to culture. This is pure vitality.
→