Natural beauties and monuments invite to the sublime pleasure of doing nothing, to quiet and well-being. An ideal destination for a child-friendly family trip. The accommodations of Interlude, often family-run, have in common the ability to offer their guests, even before a relaxing holiday full of new activities to perform, an atmosphere that smells of home, with small tricks that will make of the vacation itself a pleasant memory.
Lulled by the waves of the sea
The sea is always different, not only from day to day but from hour to hour, it changes color with the sun, from the deep blue of the night to the brilliant green of the cliffs, from the crystalline celestial of the beaches to the golden yellow of the sunsets. A beach holiday is all this and much more. The sea can be experienced on the beaches, basking idly in the sun or jogging on the shore, or boating, swinging in the warm embrace of the creeks or sailing off the coast, it can be lived in its depths to discover hidden worlds surrounded by forests submerged or from meadows surrounded by the colors of underwater life.
Run and have fun
on the green lawns
They will be able to run through the green Tuscan countryside adorned with cypresses, touch the temples in Agrigento, the many monuments and churches like the red domes of Palermo, the astronomical clock of Messina, the great dome of Brunelleschi in Florence or the 100 towers of San Gimignano, among the baroque splendor of Noto and the medieval charm of Lucca. The monumental itineraries are endless, with the many sites that can be visited, many of which are part of the UNESCO World Heritage.
For children instead of those who love volcanoes, in Sicily they will find Etna, Ustica, Stromboli and Vulcano Isole delle Eolie, which carry years of history between lava and lapilli. Or they can discover small divers discovering the seabed that characterize the coasts of Ustica and the Aeolian Islands, ideal destinations to satisfy both children and adults. And to spend an exciting afternoon, nothing better than a show with Sicilian puppets.
Visitare il territorio non è mai stato tanto divertente e gradevole, molti gli itinerari per trascorrere il tempo libero tra avventure e belle scoperte, dove mangiare e gustare i tanti piatti offerti dalla gastronomia locale che accontentano anche i gusti dei più piccoli, con tutte le attrazioni necessarie per il relax dei genitori e il divertimento dei bimbi. Niente fa sentire le famiglie benvenute come sapere di avere servizi esclusivi dedicati a loro, trovare in hotel tutto l'occorrente per prendersi cura dei più piccoli in modo da poter viaggiare più leggeri. Solo un dolce ricordo della vacanza con i genitori.
Which is the dimension
of your next vacation?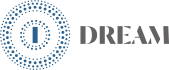 Dream is the luxury of thought, it is the comfortable realization of a dream, it is a brief escape from everyday life, it is the attempt to experience the relaxation of a hotel within a significant context of relaxing luxury.
→

Emotion is a whisper of the music of nature, the rustling of trees in the evening, the good food of the earth on the breakfast table, the breathtaking color of a sunset are the ingredients for an emotional experience.
→

Experience, the sky remains our only limit, you should never do the same experience twice. Whenever the guest wants to spend his holiday he should always do new and different things, from sport to culture. This is pure vitality.
→