Whether you arrive by plane, or cross Sicily by car on a sunny day, he stands out against the celestial background of the sky, in all its beauty and its nearly 3,400 meters of height: Etna, the highest mountain of the Mediterranean. It is the largest active volcano in Europe, one of the highest in the world. Its grandeur, and its beauty is described since 475 BC in the writings of Aeschylus and Pindar. It inspired the imagination and myths and legends of the ancients. A show that enchants and inevitably attracts, not only the most daring and adventurous tourists, but also passing tourists, who find themselves admiring it during one of its spectacular eruptions.
Scientists and volcanologists from all over the world have arrived in Sicily to study Mount Etna, due to the peculiar characteristics that make it unique. Its flows, its ash smokes, the creation of new craters and eruption points, make Etna, not only one of the most active volcanoes, but also interesting from a geological point of view. Its presence has made the whole surrounding area evocative: from the black sands, to the nocturnal lapilli seen from Taormina, while you are comfortably lying down to sip a simple aperitif in a nightclub.
There are many paths that can be made in the territories of the Volcano. Depending on your propensity and boldness, you can choose how far to go, including walking, cable car, jeep, along with volcanological guides or even trekking and mountaineering. Even in winter, the park attracts a large part of tourists who can't wait to put on their skis, or take a snowboard and try the Etna ski slopes. Due to its peculiarities and uniqueness, on June 21st 2013 Mount Etna was included in the list of properties constituting the UNESCO World Heritage Site.
An unfogettable
experience
When Etna wakes up, and erupts, one perceives the sense of the proportions of Nature in comparison to man. But Mount Etna is not only eruptions and lava, it is also a mountain rich in biodiversity, where you can admire the passage of climates and cultures based on altitude. Thanks to the presence of residues of plants submerged by lava flows, which become natural fertilizer, the fertility of the soil has made possible an extremely variegated vegetation: from oaks to pines, from almond trees to chestnut trees, up to about 2000 meters high.
Which is the dimension
of your next vacation?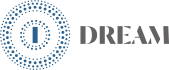 Dream is the luxury of thought, it is the comfortable realization of a dream, it is a brief escape from everyday life, it is the attempt to experience the relaxation of a hotel within a significant context of relaxing luxury.
→

Emotion is a whisper of the music of nature, the rustling of trees in the evening, the good food of the earth on the breakfast table, the breathtaking color of a sunset are the ingredients for an emotional experience.
→

Experience, the sky remains our only limit, you should never do the same experience twice. Whenever the guest wants to spend his holiday he should always do new and different things, from sport to culture. This is pure vitality.
→