Discovering
the Aeolian
Islands
The Aeolian Islands, priceless heritage of Sicily with a unique conformation in the world. They owe their name to Aeolus, God of the Winds, and bear the traces of all Greek mythology, with its legends and historical testimonies. In the Odyssey of Homer, we talk about the Aeolian Islands, like the lands where Ulysses took refuge, just back from the Trojan war. The God Aeolus, listening to the stories of Ulysses, gave him with a bottle inside which he had isolated headwinds to navigation. The history, the centuries and the incessant transformations coming from the sea, over the years have changed the structure of these islands, making them very different in size and shape. Each of them brings with it different landscapes, also very different from each other. The Aeolian Islands are the islands of contrasts, of immense charm, due to the unexpected natural spectacles that can be seen walking through the alleys.
The entire Aeolian archipelago, thanks to its unique structure, and to the complex naturalistic scenario, is part of the UNESCO World Heritage List since 2000; this places are not only mentioned and praised by writers and famous travelers like Guy De Maupassant and Dumas, but today they are still object of study for geologists from around the world, also to explore the seabed that offer picturesque scenery, thanks to a peculiar marine flora and fauna.
Alicudi and Filicudi are the uncontaminated and still wild islands: a real anti-stress refuge for those who love to surround themselves with its natural tout court; or on the contrary Panarea, the nerve center of the nightlife of all the Aeolian Islands where, every evening, you can admire yachts of various sizes, which approach the coast to show off high fashion clothes and dance the night away to the rhythm of music . For those who prefer, instead, a less luxurious and unbridled fun, there is the central Lipari, the largest of the 7 islands, where even families can find fun for all ages.
Astonishing
and wild
nature
Stromboli and Vulcano, are the two twin islands. The two islands attract many visitors; the island of Vulcano, is famous for its black sand and natural mud and sulphurous water, whose beneficial effects are found in particular on the skin and respiratory system. Stromboli is known for the active volcano with its lava flows and its crystal clear sea.
And finally there is the greenest island of the Aeolian Islands, Salina, with its twin peaks, where the rich vegetation is predominant, and together with its creeks and paths, it is the ideal island for trekking, hiking ; but here there is no lack of social events, such as the Salina Doc Fest which annually hosts famous people, never forgetting that this island, hosted Massimo Troisi during the filming of "Il Postino".
Which is the dimension
of your next vacation?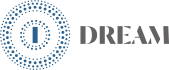 Dream is the luxury of thought, it is the comfortable realization of a dream, it is a brief escape from everyday life, it is the attempt to experience the relaxation of a hotel within a significant context of relaxing luxury.
→

Emotion is a whisper of the music of nature, the rustling of trees in the evening, the good food of the earth on the breakfast table, the breathtaking color of a sunset are the ingredients for an emotional experience.
→

Experience, the sky remains our only limit, you should never do the same experience twice. Whenever the guest wants to spend his holiday he should always do new and different things, from sport to culture. This is pure vitality.
→