Touscany
a trip between
art and beauty
Tuscany, land of art, history, spas, sea, mountains, countryside. A place to get lost and find yourself, letting yourself be fascinated and inspired by its artistic and gastronomic riches. A trip divided between the Streets of Taste scattered throughout the territory and masterpieces of art. Cradle of the Renaissance and homeland of Dante, Petrarca, Boccaccio, Galileo Galilei and Leonardo Da Vinci. Its original name, Etruria, is very ancient and derives from the name with which the Romans called the land of the Etruscans. Scattered throughout its territory are some of the most beautiful cities of Art, Florence, Pisa, Lucca, Siena, and with them the many medieval villages and fortified citadels.
Arts
and History
surrounded
by Nature
Nature in Tuscany explodes luxuriantly in a continuous variety of landscapes and experiences. The Apennines and the Apuan Alps gently slope down towards the sea, passing by the gentle slopes of the Pisan and San Miniato hills towards the Val di Sieve, the Val d'Orcia, the Val di Chiana, the Val di Cecina, up to the Orbetello lagoon. In front of the coast and the beaches of Maremma, Apuan Riviera and Argentario stand out the seven islands of the Tuscan Archipelago (Elba, Isola del Giglio, Montecristo, Capraia, Pianosa, Giannutri and Gorgona), jewels that embellish the mantle blue of the sea.
Tuscany is a land of relaxation and health, with its 14 spa resorts it offers unique atmospheres for elegant and pleasant holidays. Montecatini Terme, Chianciano Terme, the Terme di San Giuliano, are just some of the places where you can restore body, mind and soul thanks to dream places and abundant thermal waters, with a temperature between 25 and 54 ° C.
Which is the dimension
of your next vacation?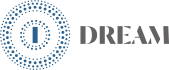 Dream is the luxury of thought, it is the comfortable realization of a dream, it is a brief escape from everyday life, it is the attempt to experience the relaxation of a hotel within a significant context of relaxing luxury.
→

Emotion is a whisper of the music of nature, the rustling of trees in the evening, the good food of the earth on the breakfast table, the breathtaking color of a sunset are the ingredients for an emotional experience.
→

Experience, the sky remains our only limit, you should never do the same experience twice. Whenever the guest wants to spend his holiday he should always do new and different things, from sport to culture. This is pure vitality.
→