Ustica Island
the exotic charm
of the Mediterranean
The island of Ustica is among the most beautiful and unspoiled islands of the Mediterranean Sea. Picturesque and colorful even in the murals that decorate the walls of fishermen's houses, the island of volcanic origin emerges solitary 36 miles north of the coast of Palermo.
Explore
the colors
and the deep blue
of the sea
The emerged part is however a very small area of the imposing submarine volcanic complex in fact the real attraction of Ustica is the sea, with the Marine Nature Reserve an ideal place for diving and snorkeling.
Already a few meters deep, the depths of Ustica offer chromatic emotions of exceptional variety due to their rich flora and fauna.
Which is the dimension
of your next vacation?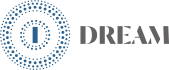 Dream is the luxury of thought, it is the comfortable realization of a dream, it is a brief escape from everyday life, it is the attempt to experience the relaxation of a hotel within a significant context of relaxing luxury.
→

Emotion is a whisper of the music of nature, the rustling of trees in the evening, the good food of the earth on the breakfast table, the breathtaking color of a sunset are the ingredients for an emotional experience.
→

Experience, the sky remains our only limit, you should never do the same experience twice. Whenever the guest wants to spend his holiday he should always do new and different things, from sport to culture. This is pure vitality.
→