Nebrodi Park
the mountains between two
Sicilian Seas
Nebrodi Park is the largest protected area in Sicily, an unmissable naturalistic destination. The park takes its name from the homonymous mountain range and is perfect for tours and excursions to enrich your stay in Sicily.
The wild beauty
of the Etna Volcano
Unforgettable for the unevenness of its slopes, the diversity of the reliefs, the rich vegetation that changes with the altitude, the gorges and rivers full of rapids perfect for rafting, snowy peaks and, a short distance, the slopes and hills of Monte Etna.
Una Nuova
esperienza
di viaggio
If all this were not enough, the proximity of the Nebrodi with the sea and the Aeolian Islands makes the holiday an unforgettable experience.
Which is the dimension
of your next vacation?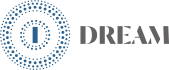 Dream is the luxury of thought, it is the comfortable realization of a dream, it is a brief escape from everyday life, it is the attempt to experience the relaxation of a hotel within a significant context of relaxing luxury.
→

Emotion is a whisper of the music of nature, the rustling of trees in the evening, the good food of the earth on the breakfast table, the breathtaking color of a sunset are the ingredients for an emotional experience.
→

Experience, the sky remains our only limit, you should never do the same experience twice. Whenever the guest wants to spend his holiday he should always do new and different things, from sport to culture. This is pure vitality.
→