Palermo
a treasure
to discover
Palermo is the city of a thousand faces that welcomes visitors with its unstoppable flow of experiences and emotions, sometimes in open contrast with each other.
Welcome
to the millenial
City
A treasure chest with unequaled buildings, museums, baroque oratories, Arab domes, true Byzantine, Arab-Norman and Baroque architectural gems, and with its open-air markets, Il Capo, Ballarò and la Vucciria, which they evoke the smells and colors of North Africa.
After having spent an unforgettable day among the marvelous treasures of Palermo, a pleasant break in the sign of mental and physical wellbeing can not be missing. Both in the city center and in the peaceful countryside surrounding the capital, you can enjoy a moment of genuine relaxation.
Which is the dimension
of your next vacation?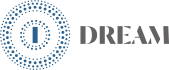 Dream is the luxury of thought, it is the comfortable realization of a dream, it is a brief escape from everyday life, it is the attempt to experience the relaxation of a hotel within a significant context of relaxing luxury.
→

Emotion is a whisper of the music of nature, the rustling of trees in the evening, the good food of the earth on the breakfast table, the breathtaking color of a sunset are the ingredients for an emotional experience.
→

Experience, the sky remains our only limit, you should never do the same experience twice. Whenever the guest wants to spend his holiday he should always do new and different things, from sport to culture. This is pure vitality.
→