The Infiorata
a rich event
of scents and colors
The magnificent Baroque of the Val di Noto has its maximum expression in the beautiful town of Noto. Its linear urban layout, the parallel and wide streets, the use of local limestone with golden and pink hues, and the magnificent Baroque decorations that enrich every corner of the city, form a unique piece of poignant beauty.
In the streets, in the squares, in the many palaces and monuments, the opulence of eighteenth-century Sicily manifests itself in all its splendor.
An asset even more important for its high artistic quality and for the extraordinary homogeneity due to the contemporary reconstruction of the different areas. A place that remains in the heart and which gives intense emotions.
Which is the dimension
of your next vacation?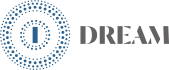 Dream is the luxury of thought, it is the comfortable realization of a dream, it is a brief escape from everyday life, it is the attempt to experience the relaxation of a hotel within a significant context of relaxing luxury.
→

Emotion is a whisper of the music of nature, the rustling of trees in the evening, the good food of the earth on the breakfast table, the breathtaking color of a sunset are the ingredients for an emotional experience.
→

Experience, the sky remains our only limit, you should never do the same experience twice. Whenever the guest wants to spend his holiday he should always do new and different things, from sport to culture. This is pure vitality.
→